How mortgage lenders are helping to deliver the Armed Forces Covenant
Many lenders offer support to the Armed Forces community (Army, Navy, RAF, Marines). Here's a useful summary of the current lenders helping the Armed Forces community with a mortgage, whether you're a first-time buyer, home mover or remortgaging.
Call 01844 390910 to speak with an Independent Mortgage Broker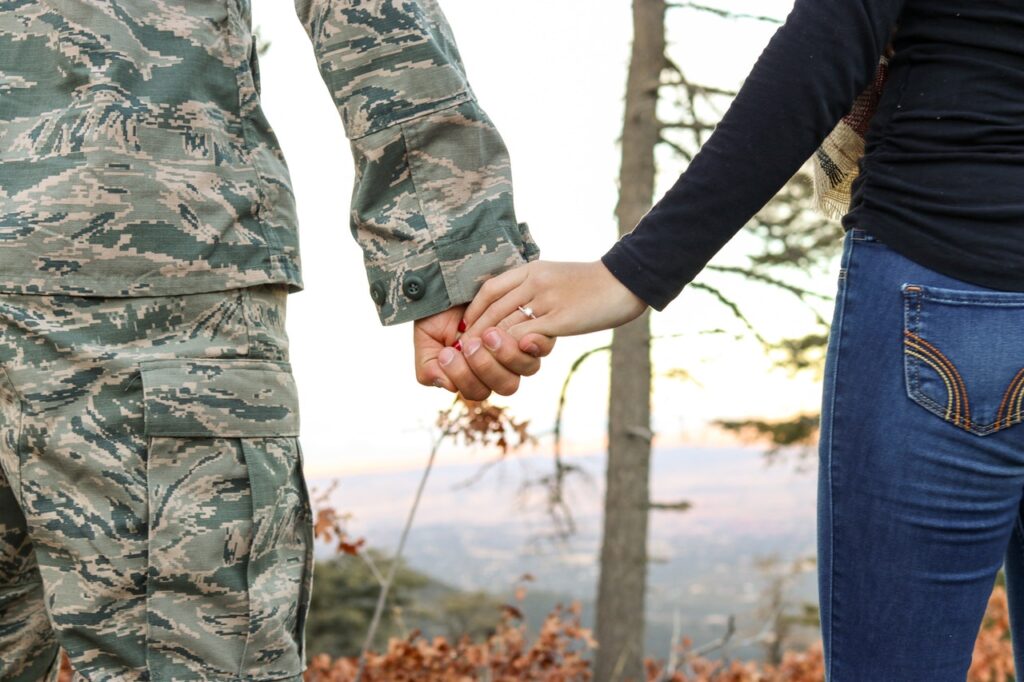 YOUR PROPERTY MAY BE REPOSSESSED IF YOU DO NOT KEEP UP REPAYMENTS ON YOUR MORTGAGE
Since December 2016 members of the Armed Forces redeployed within the UK and abroad have been able to rent out their primary residence without facing higher costs or having to change their mortgage.
Prior to this, members of the Armed Forces who had their homes rented out could have been required to change their mortgage on to Buy to Let terms & interest rates, these can be considerably higher than residential rates & can incur fees to complete this change.
Under this new arrangement, members of the Armed Forces will be able to enjoy more flexibility than they have previously. A total of 46 banks and building societies have signed up to the scheme, and these are listed below.
Building societies involved in the scheme:
| | | | |
| --- | --- | --- | --- |
| Bath | Buckinghamshire | Cambridge | Chorley |
| Coventry | Cumberland | Darlington | Ecology |
| Families | Hanley Economic | Holmesdale | Ipswich |
| Leeds | Loughborough | Mansfield | Melton Mowbray |
| Monmouthshire | Nationwide | Newbury | Newcastle |
| Nottingham | Penrith | Principality | Scottish |
| Skipton | Tipton & Coseley | West Brom | Yorkshire |
Banks involved in the scheme:
| | | | |
| --- | --- | --- | --- |
| Allied Irish Bank | Aldermore | Bank of Ireland | Barclays |
| Charter Court Financial Services | Clydesdale & Yorkshire Bank Group | Danske Bank | Hampden & Co |
| HSBC | Lloyds Banking Group (including Lloyds bank, Halifax and Bank of Scotland) | OneSavings Bank | RBS (including Natwest, Royal Bank of Scotland and Ulster Bank) |
| Reliance Bank | Sainsbury's Bank | Santander UK | The co-operative Bank |
| TSB Bank | Virgin Money | | |
What is the scheme?
Armed forces personnel can benefit from a government-run scheme to help them get on the property ladder. The Forces Help to Buy scheme enables servicemen and servicewomen to borrow up to 50% of their salary, interest-free. You don't have to be a first-time buyer to benefit from this, you can also apply as a home mover.
The scheme, first launched in April 2014 and has now been extended to 31 December 2019, aims to improve the low rate of homeownership amongst the armed forces.
You can apply for the scheme if you have;
have completed the pre-requisite length of service
have more than 6 months left to serve at the time they apply
meet the right medical categories
However, there may be instances where exceptions to the standard rules may be justifiable, especially where there are extenuating medical and personal circumstances.
How much can I borrow under the scheme?
The scheme allows service personnel to borrow up to 50% of their annual salary, up to a maximum of £25,000. This can be used towards a deposit and other costs incurred in the property buying process such as conveyancing and estate agent fees.
Servicemen and servicewomen can apply for the loan online through the Joint Personnel Administration system and can seek advice on their application through their Chain of Command.
You will also benefit from speaking to one of our team of mortgage brokers for advice on the home buying process.
We are whole of market | with access to direct and broker exclusive forces products.
We are independent | giving you tailored advice specifically for you & your circumstances.
We are experienced | all our advisers are highly trained, fully qualified, with a wealth of experience with the armed forces as well as a broad range of other circumstances.
We can support applications over the phone and online so if you are currently stationed abroad or are on a tight timescale, we can still help you. We will always keep you posted with any updates, every step of the way from the agreement in principle to getting your keys! We understand how members of the army are paid, the allowances, the pay structures, and why you may require more specialist flexibility when it comes to purchasing a property.
We have access to the whole market and know lender criteria inside and out, so we know the lenders that cater to applicants with:
Bad credit
Low deposit
Periods of non-occupancy
The need to rent out the property
Varying income
or Call 01844 390910 to speak with an Independent Mortgage Broker
Armed Forces Mortgage FAQ's
What is an army mortgage?
Army mortgages, RAF mortgages, forces mortgages etc. are all the same thing, they describe any mortgage that would suit any member of the MOD requiring help or support in purchasing a property.
What help is there for soldiers and MOD staff to buy property?
Increased lender flexibility
Often members of the armed forces can be penalised when it comes to borrowing, through no fault of their own, because they may move regularly or be stationed abroad for periods of time, which may then affect their credit rating. Mortgage lenders may, therefore, be less likely to accept an application when compared to other mainstream occupations. Luckily, there are lenders out there who understand and adopt a more common-sense approach, allowing for more flexible and unique underwriting criteria. These lenders are happy with differing income types, or the fact you may be stationed abroad, they can allow service men & women to have a mortgage on residential terms & give consent to let without any increase in interest rate.
Key worker mortgages
Some ministry of defence mortgages can fall under the part of the more widely available 'key worker' benefit, rolled out by the government to help improve the access to affordable housing in certain areas of the country. There are 4 main schemes as part of the program that includes a free equity loan for help with your deposit (that you don't have to repay until you sell), the option for support in shared ownership applications and subsidised rent on certain properties.
Who qualifies for army mortgages?
Any military serving in the British Army, Navy, Marines, Air Corps, etc.: Either front line in active service, civilian support staff, or retired ex-army employees, whether stationed in the UK or abroad. There are standard lending criteria to be met in terms of supplying adequate deposit, having the appropriate credit history, and meeting affordability requirements.
What support do lenders provide for MOD personnel?
The key factor to army mortgages is the lenders who offer specific criteria to accommodate specialist and often unique requirements. For instance:
Allowing military personnel to rent out their property on standard residential mortgage germs without an increase in interest rate.
Allowing armed forces personnel stationed abroad to purchase in the UK
Allowing the property to go unoccupied for periods.
Allowing armed forces to purchase overseas
I'm in the army, can I buy abroad?
Yes, there are special mortgages for the armed forces overseas. You can purchase property abroad, if this is something you're considering please contact us & speak to one of our mortgage brokers who can provide more information.
I have a poor credit rating; can I get a mortgage?
Part and parcel of the job is travel, and when you're away from home, mortgages and finance is the last thing you'll be thinking about. We understand that being asked to relocate at short notice or take your family across the globe, can have a detrimental impact on your credit rating.
Luckily, there are plenty of lenders out there that consider applicants with adverse credit and consider each mortgage individually, avoiding frustrating decline decisions with no human reasoning. Your mortgage options will depend on how recent and severe the issues were, and how much deposit/equity you have to put towards your new home.
Can you use forces help to buy with shared ownership?
Yes