Life insurance (fixed-term or whole of life)
Mortgage Protection
Serious Illness cover
Income protection cover
Call 01844 390910 to speak with an Independent Mortgage Broker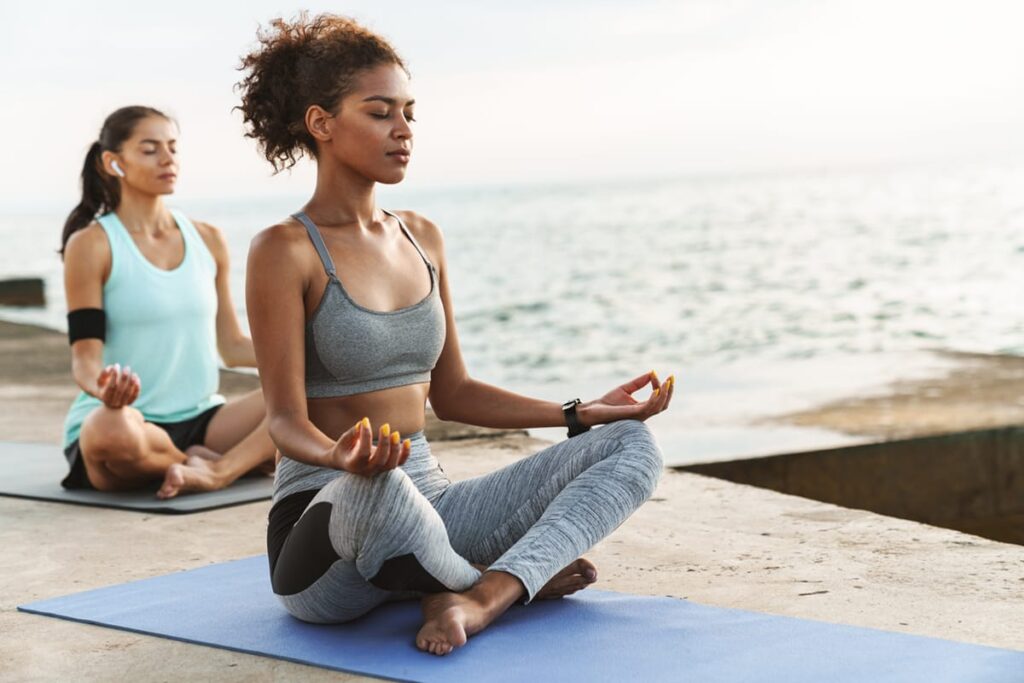 Is Vitality right for you?
Bright Money are independent mortgage & protection specialists able to advise and sell products from any provider right across the market.
By speaking with us you will get the very best advice and the right protection product for you. 
Even if this is not Vitality.
What's so special about Vitality?
Once you've selected the Vitality Life plan that best fits your needs, you can choose to optimise it and get access to even bigger discounts and rewards.
With Wellness Optimiser, you could get:
Up to 60% upfront premium discount with Whole of Life Cover and up to 40% with Fixed-Term Cover
The chance to keep your premiums low in future by maintaining and/or improving lifestyle-related health factors and staying active and healthy
Opportunity to earn up to £125 cashback each year
Access to our great range of discounts and rewards partners through Vitality Lite or Vitality Plus for an additional monthly fee
Rewards and benefits are available with VitalityHealth and certain VitalityLife products. Take a look at the partners below for more information.
You can review them all here
Vitality Health Insurance
Private health insurance gives you and your family the peace of mind that comes with knowing you can get fast access to high-quality treatment when you need it, where you want it.
Vitality Core Cover gives you private GP video consultations within 48 hours and a Full Cover Promise. Plus, it helps keep you healthy, because we reward you for getting active.
In-patient and day-patient treatment
Full Cover for hospital fees, consultants fees and diagnostic tests as well as out-patient surgical procedures.
Extended Cancer Cover
Covers all eligible costs associated with the condition once diagnosed, without putting limits on the use of biological, hormone or bisphosphonate therapy.
Vitality GP
Offers 24/7 access to a private GP helpline, video consultations within 48 hours; up to £100 towards private prescriptions and minor diagnostic tests.
Vitality Care
A team of medical professionals and trained case managers ready to offer help and advice, whenever you need them.
Home Nursing
NHS Hospital Cash Benefit
Private Ambulance
Pregnancy Complications
Oral Surgery
Childbirth Cash Benefit
Parent Accommodation
Weight Loss Surgery
Corrective Surgeries
Talking Therapies
Rehabilitation
If the worst should happen, or you can't work because of illness or injury, Vitality's range of protection products will give you or your family payments to make things easier.
All Vitality Life Insurance plans come with the chance to control your premiums and earn rewards with Wellness Optimiser, as well as the choice of additional covers and options for an additional monthly fee.
Term Life Insurance
Covers you for a fixed time period and pays out a cash lump sum to your family if you die while you're covered.
Whole of Life Insurance
Gives you a lifelong cover with a guaranteed payout to your family on death.
Serious Illness Cover
Pays you a cash lump sum if you're diagnosed with one of the serious illnesses we cover.
Income Protection Cover
Pays you a monthly income if you get sick or injured and can't work.
Mortgage Protection Cover
Helps you to pay your mortgage if you get ill and can't work.
or Call 01844 390910 to speak with an Independent Mortgage Broker