Buy to Let Mortgage Broker
There have been many recent changes affecting landlords.  Some lenders are reducing rates and improving their lending criteria almost on a daily basis. Some favour buy-to-let as their preferred pension, whilst others use this for income.
Below we give some pointers to help.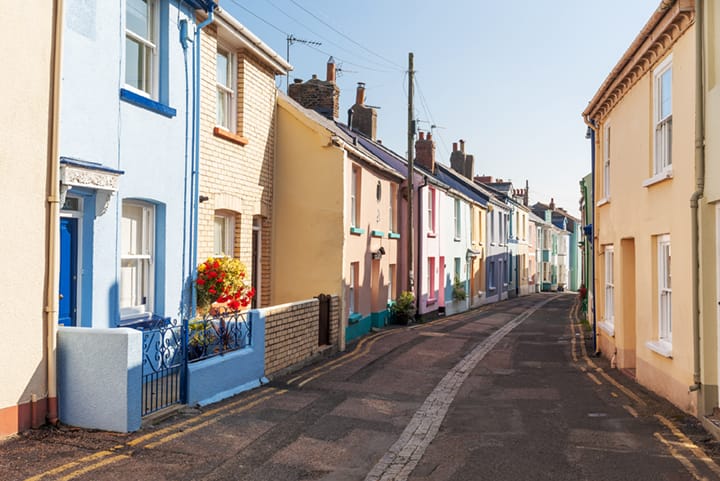 YOUR PROPERTY MAY BE REPOSSESSED IF YOU DO NOT KEEP UP REPAYMENTS ON YOUR MORTGAGE
What will the lenders look for?
The rental income must be confirmed. A valuation will compare rental incomes against similar properties in the area. This will then determine the maximum loan amount.
Most lenders require you to be a home owner. Nearly all lenders will require you to own a property first (you may still have a mortgage on your property)
First time Landlords. Some lenders will not lend to first time landlords so your choice may be limited by this. Our mortgage brokers can help determine this quickly.
Minimum Income. Even though the rental income must cover the mortgage payments, most lenders require you to have a minimum income. If you are self-employed some lenders will lend providing you are not declaring a loss.
Good credit score. As with all mortgages, brokers will complete a full fact find of your financial status then present you to the most suitable lender.
Proof of deposit. You will be required to prove you have the required deposit to complete the transaction. I.e. Sale of property, gifted or savings.
Age Limit. Some lenders have upper age limits of 70-90 years old, this is the age when the mortgage is due to end, therefore future planning is essential. Your mortgage broker can help with planning.
To get the lowest rates you should aim for a 25% deposit however some lenders may lend up to 80%. The rate decreases in 5% increments from 80% Loan to value down to 60% LTV.
What rental income is required?
For interest only buy to let mortgages your rental income should be 125% of your standard variable rate mortgage payments. For example if your monthly payment is £500/month on standard variable rate you would need to rent the property for £625 per calendar month.
If you choose a repayment buy to let mortgage the 125% rule will be calculated against the interest part of the mortgage payments.
To buy a property valued at £200,000 you will require a 20% deposit of £40,000. The mortgage arrangement fee for this example is £2,000. You will need buildings insurance plus landlord insurance (estimate of £500 per annum). For this example you would need £42,500 upfront for a £200,000 buy-to-let mortgage.
Letting agent fees
To find you a tenant, an agent will charge you approximately 7% of the annual rent. If the agent is managing the let for you, you will be charged about 12%.
Taxes
If you make an income, however small, you will be required to declare this.
Capital Gains Tax
You may have to pay Capital Gains Tax if you make a profit ('gain') when you sell (or 'dispose of') property that's not your home, for example:
buy-to-let properties
business premises
land
inherited property
On clicking the above links you will leave the regulated site of Bright Money Independent Ltd. Neither Bright Money Independent Ltd, nor Sesame Ltd, is responsible for the accuracy of the information contained within the linked site.
Arrangement fees vary more than residential mortgages; you can expect to pay from 0 to 3.5% on a buy-to-let mortgage. Interest rates are slightly higher than a residential mortgage. Don't be tempted to apply for a residential mortgage to cut costs; this would be committing mortgage fraud. If a lender finds out you may face a penalty charge, be moved to a more expensive product or the mortgage being withdrawn altogether.
It is important to note that the market is moving constantly. Various types of income may not be acceptable to some lenders, whilst other lenders do not require an income if you own a property. We recommend speaking to our independent mortgage brokers.
This is a product that allows you to let their existing property, as an investment, and move to a new home. You may be able to release funds from you property (if need be) to use as a deposit to purchase a new residential home. Our independent, whole of market, brokers will explain the full details giving you examples of all costs applicable.
Your new lender will take your let-to-buy mortgage into consideration when assessing affordability for your new loan. Some will require an offer or consent to let whilst other lenders will use this as a debt until 6 months rent can be demonstrated. The latter being near impossible for most.
What type of mortgage repayment strategy should you use?
Interest only. The majority of landlords choose interest only, because the monthly repayments are lower and therefore easier to meet the lending requirements. However, if things go wrong and the property value falls you will still have to pay back the original amount.
Repayment Mortgage. On this type of mortgage you will pay interest plus a proportion of the loan each month so at the end of the term your entire debt is cleared.
Types of buy-to-let mortgages:
Fixed Rate: Rate is fixed for typically 2-5 years before moving to the lenders standard variable rate. For longer fixed periods, the interest rate may be higher.
Tracker: Your interest will be linked to the Bank of England base rate and will only change when they change (up or down). This may be for 2 years or the term of the mortgage.
Discounted: The interest rate is slightly lower than the lender's own standard variable rate, and then reverts to the standard variable rate after an agreed period.
How to get the most competitive deal?
Our aim is find you the most competitive and suitable mortgage available, where you match the lenders acceptability criteria.
If you are considering a buy-to-let mortgage speak to one of our mortgage brokers today. We have access to the whole of market to find the right deal for you
Buy-to-let mortgage lenders
On clicking the above links you will leave the regulated site of Bright Money Independent Ltd. Neither Bright Money Independent Ltd, nor Sesame Ltd, is responsible for the accuracy of the information contained within the linked site.
YOUR PROPERTY MAY BE REPOSSESSED IF YOU DO NOT KEEP UP REPAYMENTS ON YOUR MORTGAGE
Get moving with Bright Money