Choosing the right Equity Release product for you isn't as complicated as it seems, although it involves careful investigation and some important decisions.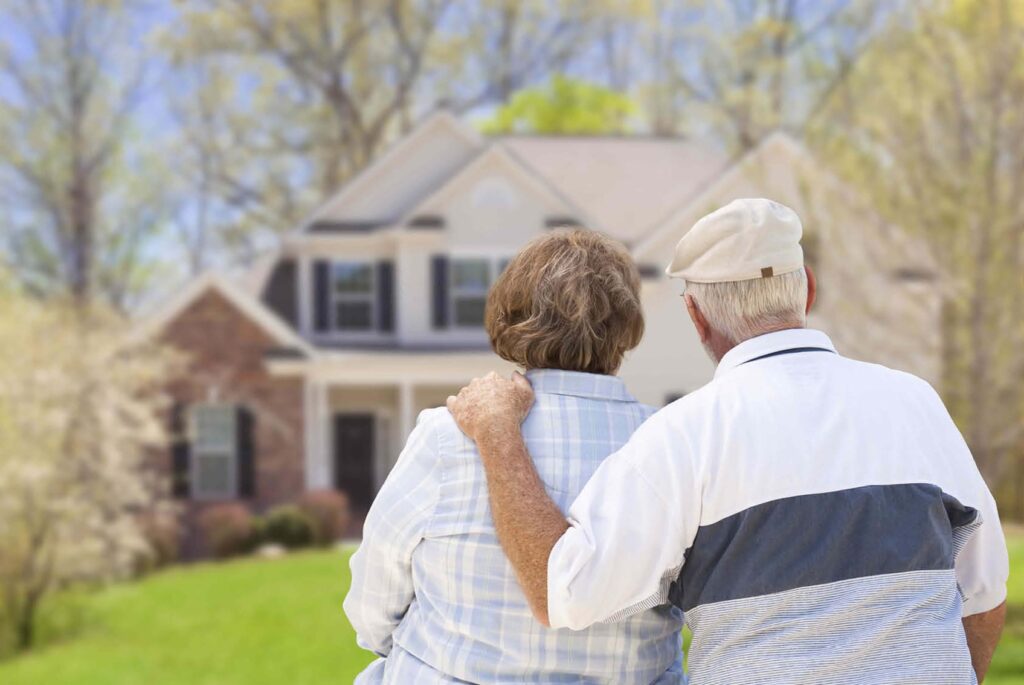 YOUR PROPERTY MAY BE REPOSSESSED IF YOU DO NOT KEEP UP REPAYMENTS ON YOUR MORTGAGE
Equity release refers to home reversion plans and lifetime mortgages. To understand the features and risks ask for a personalised illustration
We will explain all the pros and cons of each option to help you make the best decision for your family.
Our fully qualified advisers with decades of experience will search the whole of market with access to all equity release lenders.
Equity release allows you to release equity from your home without the need to move out. You can opt to pay nothing back until you home is sold, either after death or if moving into long-term care.
You must be at least 55 years old (youngest of a couple)
It may be possible to transfer an existing mortgage into some equity release schemes
Your property is in the UK in a reasonable condition and over a certain value
If you own a leasehold property the lease is expected to be 80 years or more in most cases
The equity you release is tax-free
Equity by definition is the value of your home on the open market (less your outstanding mortgage or other debt held against it).
There are two schemes available: Lifetime Mortgage and Home Reversion Plan. There are many options available to both schemes which our qualified advisers can help you with.
Lifetime Mortgage
The youngest member of the homeowners must be at least 55
This is a loan secured against your home
You retain full ownership of your home
You make a monthly payment to repay either: Nothing, Interest Only, Part Interest
Any outstanding amount will be repaid from the sale of your home in the event of death or moving into long-term care of the surviving partner
You may need to pay arrangements, valuation and legal fees
read more about lifetime mortgages
Home Reversion Plans
The youngest member of the homeowners must be at least 65
You sell your home or part of it for a cash lump-sum
You receive a lease giving you the right to live in your home rent-free (or paying a small amount)
The reversion company will get its pay-out when the property is sold
The age of the youngest borrower must be at least 60
read more about home reversion
What does it cost to setup?
In most cases, you will be required to pay fees and costs to set up an equity release scheme.
Arrangement fee (not all schemes)
Valuation fee (linked to the value of your property)
Legal costs (please ask your solicitor for a full breakdown)
Buildings insurance (this will need to meet the needs of your lender's requirements)
Possible rental charges (Home Reversion plans only)
How do you get your money?
Most schemes offer choices to suit your circumstances. Payments received are Tax-Free
Cash Lump Sum
Regular payments (called Draw Down or Flexible Facility)
Combination of both: a lump sum at the beginning followed by regular payments.
Is Equity Release right for you?
There are advantages and disadvantages to Equity Release plans. We can help you decide whether equity release is right for you by providing a personalised illustration that explains the costs and risks involved.
By taking an equity release plan could result with your family having little or nothing to inherit from your property when you die.
Because the UK operates a means-tested benefits system having a lump sum may affect any entitlements such as pension credit, council tax benefit or support allowance.
It can work out more expensive to use Equity Release than selling your house and moving to a less expensive property
The process of Equity Release usually takes 8-12 weeks from application to funds being released
Equity release schemes are not suitable for everyone. If you require money you should consider the following alternatives:
Sell your current home and buy a smaller property.
Other forms of borrowing, personal loan or traditional mortgage.
Do you have any other investments, savings or assets?
Claiming any state benefits you may be entitled to.
Renting out a room.
Asking family or friends to help.
At Bright Money Independent, our qualified equity release advisers will explore all of your circumstances to ensure that equity release is the right decision for you. If they don't agree it is in your best interest they will advise alternative options.
YOUR PROPERTY MAY BE REPOSSESSED IF YOU DO NOT KEEP UP REPAYMENTS ON YOUR MORTGAGE
Get moving with Bright Money