Bought a property at auction? Or have a big renovation project in mind? Read on as a bridging loan or bridging mortgage could be the perfect short-term solution you're looking for!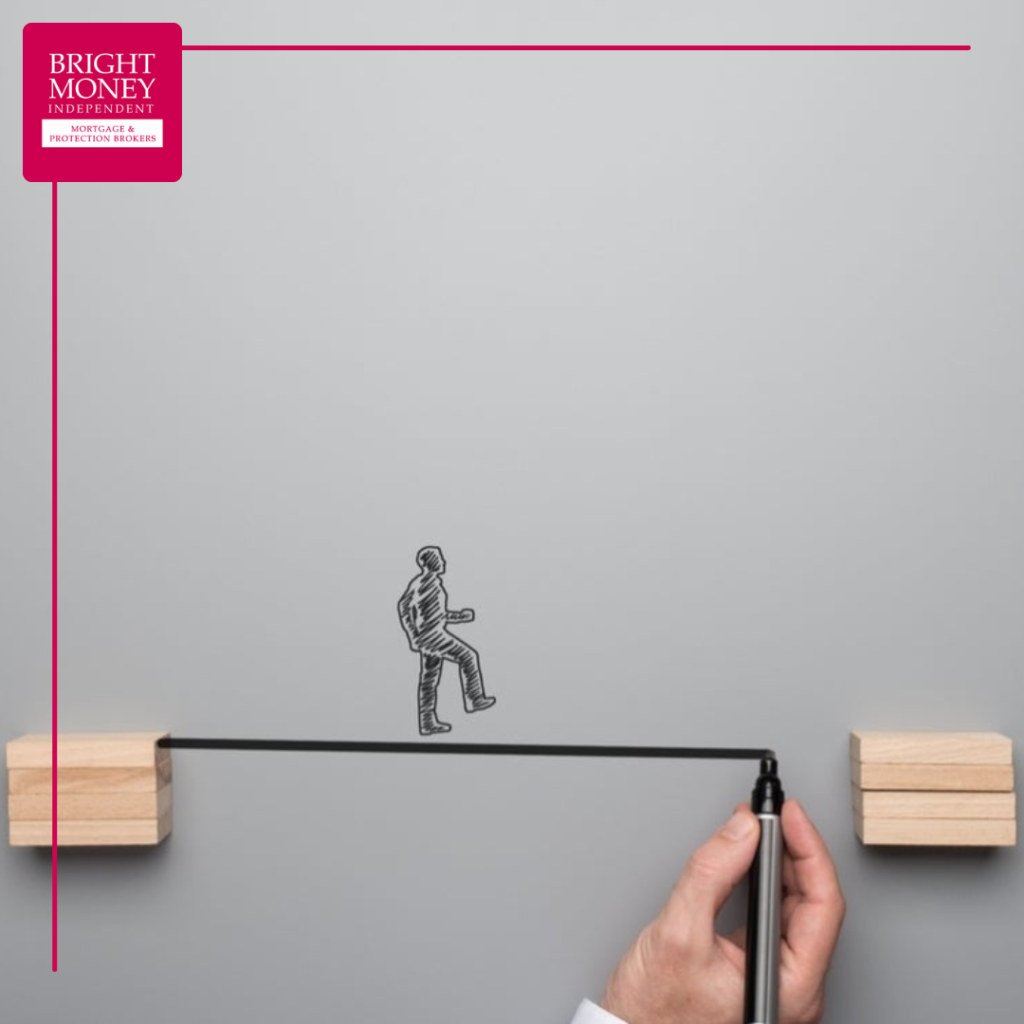 YOUR PROPERTY MAY BE REPOSSESSED IF YOU DO NOT KEEP UP REPAYMENTS ON YOUR MORTGAGE
Bridging finance is a form of short-term lending that's often used to either purchase a property or release cash from a property quickly. In short, the initial loan (or bridge) is used to close the deal and the remortgage or sale serves as the exit strategy afterwards.
A typical time when bridging finance is required is at auctions where quick finance is required to refinance a property that needs a heavy refurb to increase the value. For example, some clients may increase the property value quickly and then refinance the enhanced value to take all funds back out.
There are two types of bridging loans: 'closed' and 'open'.
Whichever kind of loan you take out, the lender will want to see evidence of a clear repayment strategy, such as using equity from a property sale or taking out a mortgage.
They will also want to see evidence of the new property you are purchasing and the price you plan to pay for it, as well as proof of what you are doing to sell your current property if relevant.
You should also have a back-up plan in place in case your repayment strategy fails.
Like any mortgage, when you borrow from a lender, you are expected to pay back the amount you borrowed, plus the interest. Below are some options of paying back the interest:
Rolled-up interest
With loans taken out on a rolled-up interest basis, the borrower isn't required to make any monthly interest payments (often in bridging, you'll have noticed, borrowers want to be free of any regular payments during the term of the loan).
Serviced monthly interest
As with mainstream mortgages, this is where the interest that accumulates is paid off on a monthly basis, which means only the loan principal is paid on redemption. This will also be assessed by the Lender.
If you're an investor or simply looking to grow your portfolio, bridging finance could be a great option for you, with a few larger lenders now offering bridge-to-let products, aimed at investors who want to purchase an investment property that requires work.
If you'd like to talk to one of our expert advisors about bridging finance, get in touch today. We can help.
Get moving with Bright Money