Shared Ownership Mortgages
Introduced by the government, the shared ownership scheme is designed to help families on lower incomes on to the property ladder.
Shared ownership homes are provided through a housing association. You can buy a share from 25% to 75%, and then pay rent on the remaining share.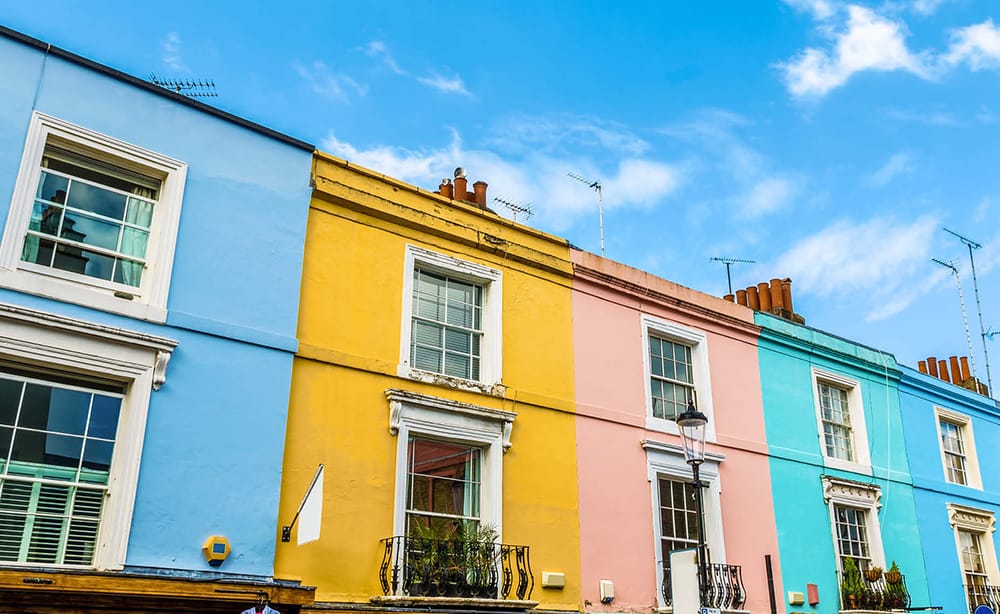 YOUR PROPERTY MAY BE REPOSSESSED IF YOU DO NOT KEEP UP REPAYMENTS ON YOUR MORTGAGE
Shared ownership eligibility
Eligibility varies with each local housing association selling the property.
To purchase a shared ownership home your maximum household income must be less than £80,000 or less than £90,000 in London.
If you are self-employed you must be able to show 3 years' accounts.
Shared Ownership is aimed at helping first-time buyers onto the property ladder and any eligible purchasers including second steppers, upsizers and downsizers. Applicants will be required to complete an affordability test pass credit history checks.
You should be in need of a shared ownership home, ie. You are unable to buy a home of suitable needs in the normal way.
You should have savings or access to at least £4000 to cover the costs of buying a home.
Shared ownership mortgages
Arranging a mortgage is the same as any other mortgage, although the market is limited as not all lenders offer shared ownership mortgages.
It is worth contacting us to research all available products on offer including Fixed and Discounted rates.
The deposit you pay is based on the mortgaged amount. So if the property is valued at £150,000 and you are buying a 50% share; you will need 5% of £75,000 = £3,750. For a 25% share, you will need £1,875
You can choose to pay Stamp Duty Land Tax (SDLT) on the full property value to or you can choose to pay based on the share that you are buying. If you choose the latter please review the details on the HMRC website. You would only consider paying stamp duty on the full amount if you were considering staircasing (slowly increasing your share to eventually own the property).
https://www.gov.uk/guidance/sdlt-shared-ownership-property
You will need to instruct a solicitor and pay all the usual fees when purchasing a home.
On clicking the above links you will leave the regulated site of Bright Money Independent Ltd. Neither Bright Money Independent Ltd nor Sesame Ltd is responsible for the accuracy of the information contained within the linked site.
For solicitors, we act as introducers only.
Staircasing is the term used to increase your share of the home. Each time to increase you will need to have the property valued and instruct a solicitor. If you have not paid the full SDLT you may be required to pay again on the increased share. You will be required to pay all costs involved.
Selling a shared ownership home
You will need to contact your Housing Association to discuss selling your share. Even if you own 100% of the home the housing associate have first refusal to buy back the home for 21 years after you gained 100% ownership.
You will be asked to contact a surveyor to value your home and will need to pay for the valuation before proceeding.
YOUR PROPERTY MAY BE REPOSSESSED IF YOU DO NOT KEEP UP REPAYMENTS ON YOUR MORTGAGE
When you speak to us early in your house buying process we will be in a better position to proceed once you find your new home.
It would be helpful to have some figures to hand:
your income
any savings
your outgoings
how much you're looking to spend.
We suggest getting an Experian Credit Report to ensure you have a good credit history, especially with a high loan-to-value mortgage.
We will then compare and source the most suitable deals for you by searching the whole of market with the aim of saving you time and money.
With our main office in Thame, our brokers are located all over the Home Counties so we're never far from providing the help you need.
Get moving with Bright Money